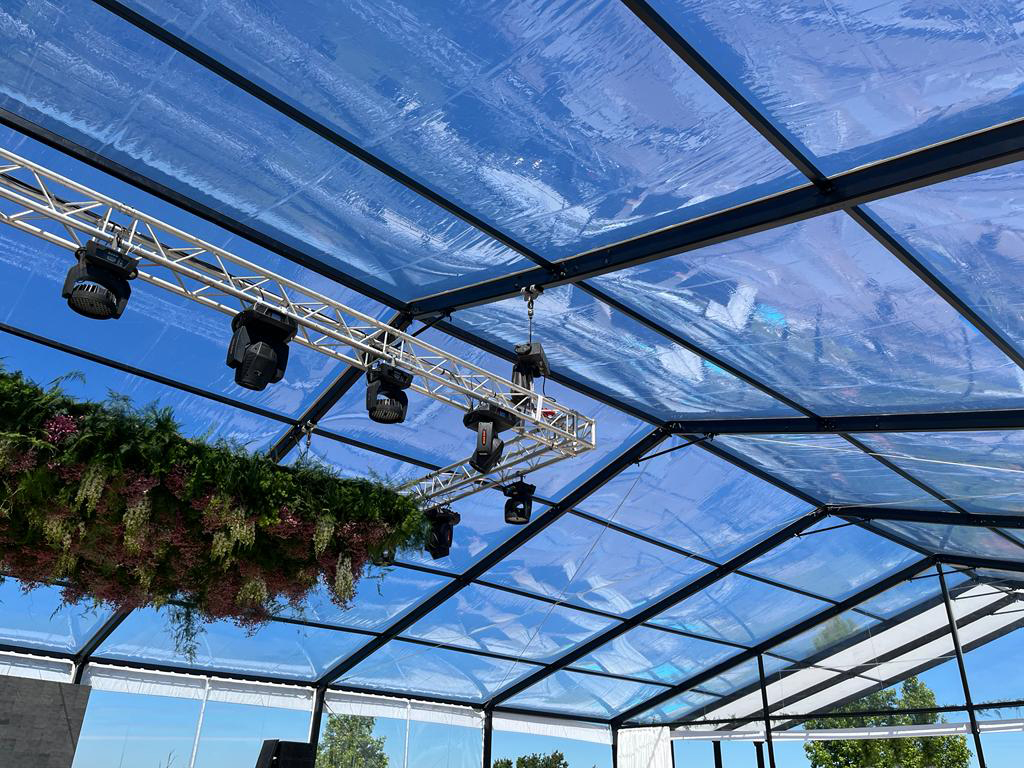 4 Things to consider when choosing the event venue
If you're going to promote your event in an outdoor tent, there are several factors that you should consider. Whether it's a wedding, a birthday celebration or a company party, it's always a good alternative to choose a tent model that suits the event and an appropriate location.
But what does it mean to choose an appropriate location?
Although our tents are fully customizable in terms of size and height of the platforms, it's important to take into account some aspects which can influence the success of your event.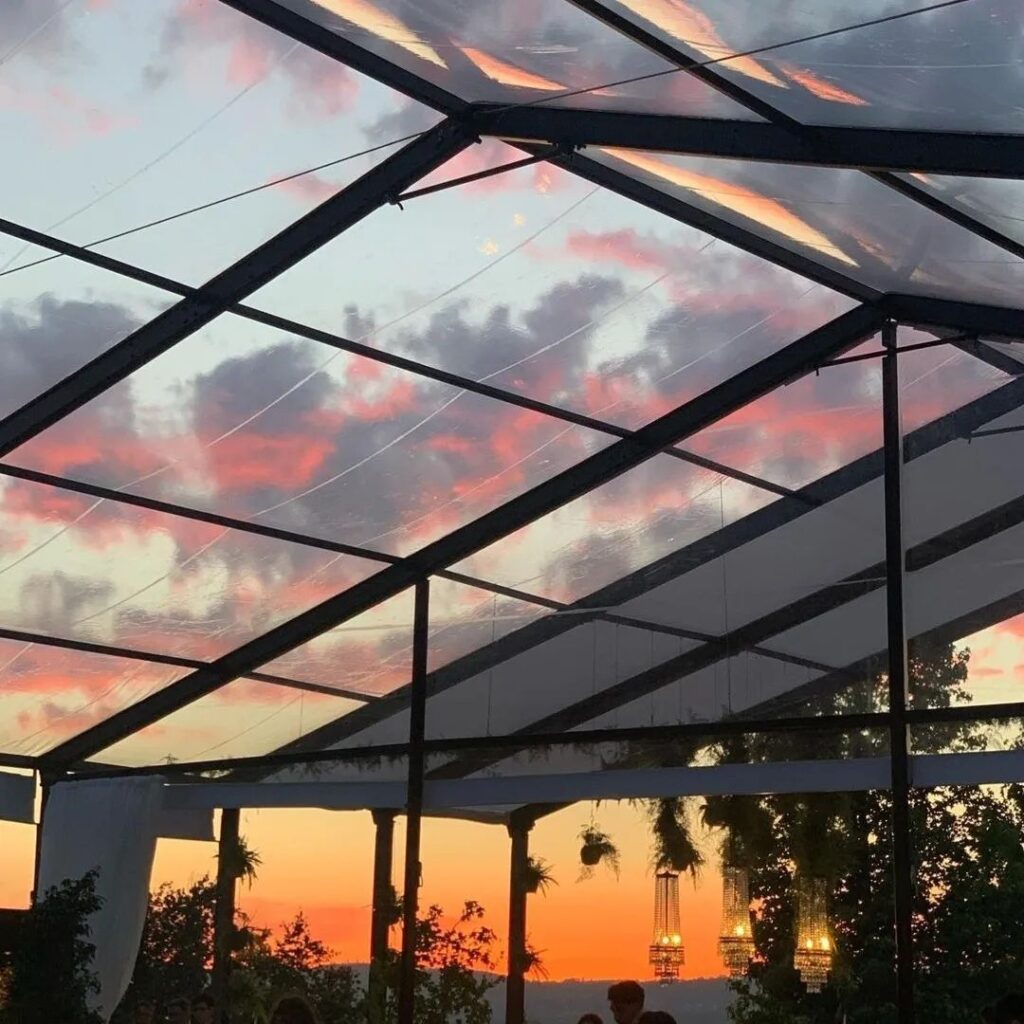 Discover the 4 aspects you should consider before deciding the venue for your outdoor tented event.
1. Number of guests
How many guests will your event host? Having 50 guests is not the same as having 300 or 400 guests. Check how many square meters the place should have according to the number of guests. This is also important when deciding on the size of the tent.
The tent size is customizable. There are several sizes and models of tents, find out which size is more appropriate for your event with the help of our e-book Guide to Private Events.
2. Event theme
The theme of the event determines the choice of the venue. Have you always dreamed of having a nature-themed wedding? Or would you prefer a party with maritime motifs? Whatever your event, it's expected that you need to choose a theme, so this is an aspect that influences the choice of the venue for your event. Whether you choose to perform your event in a field with trees, or on the beach, choose the place you most identify with.
3. Location
Choose a location that allows you to set up a tent. Take into account if the ground is mostly flat. Although this is not an obstacle, it's always preferable if the ground is flatter, as it allows greater stability of the structure. Another important issue is the soil permeability. Avoid areas that tend to be flooded, to avoid major inconveniences.
4. Accessibility
Setting up a tent implies having space, and good access for the transport of the materials to the place. The materials for assembling a tent are heavy and large. For this reason, it's important to check with our technicians if there are the right conditions for all the logistics of the service.
The venue is an important part of the success of your event. Taking these aspects into account will help you make the decision and prevent possible unexpected events.
Start planning your event now and get inspired by some of our work by visiting our portfolio.