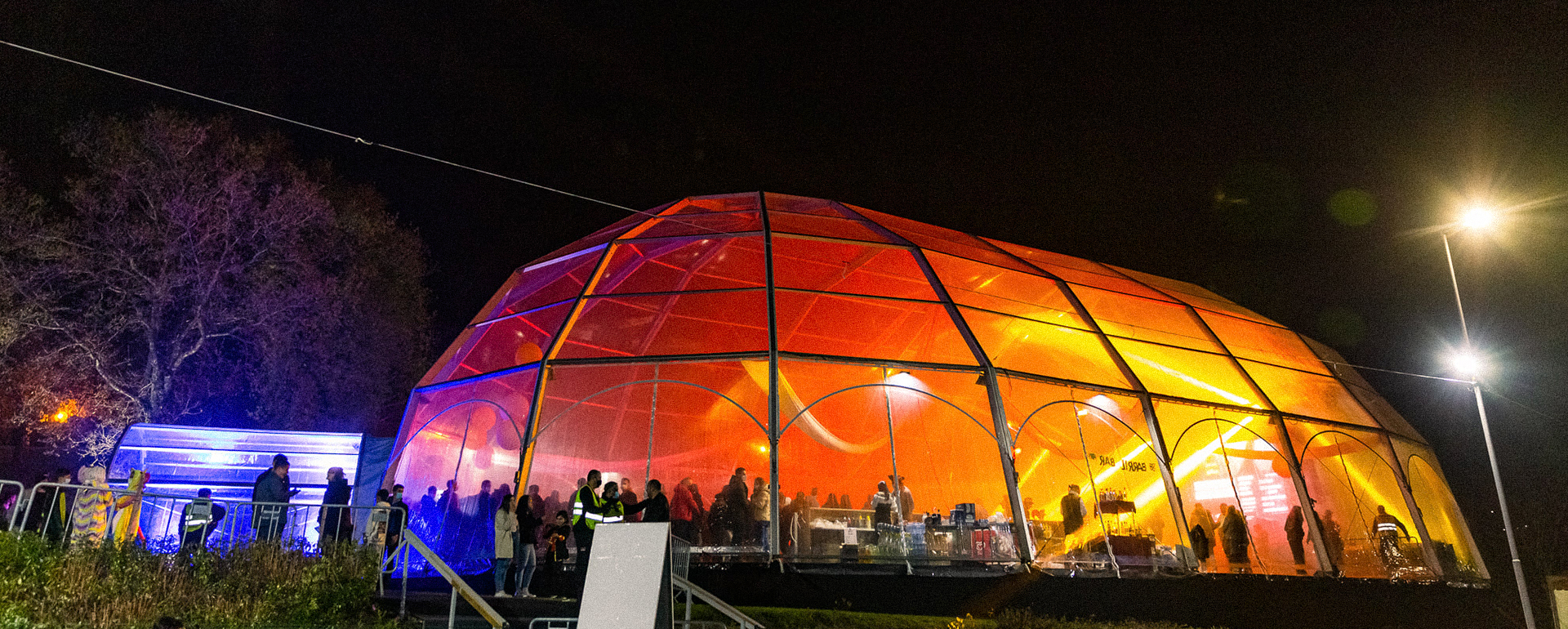 Carnival night in Vila Nova de Cerveira
The Vila Nova de Cerveira City Council promoted a Carnival party, from the night of the 28th of February until 6:00 am on the 1st of March.
With the goal of promoting the animation of the population and its visitors, the event took place in the Swimming Pool Garden of the city, in an Igloo Orbital Tent with 700 m2.
During the eight hours of the event, six DJs ensured the musical entertainment, and the space also had the presence of bars in the county and other entertainment moments.
The Igloo Orbital model of the tent with transparent covers and sidewalls transformed the atmosphere of the event which made the carnival party even more attractive with the effects of lights seen from the outside.
Setting up this type of event is already a GlobalTendas tradition.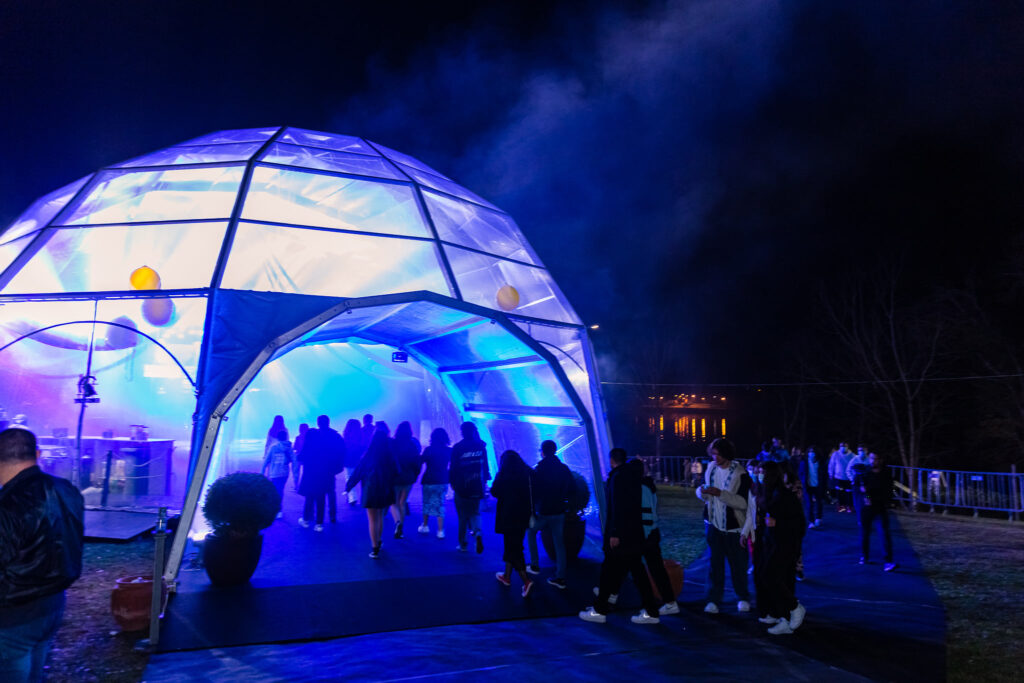 Discover this, and other events by visiting our portfolio.