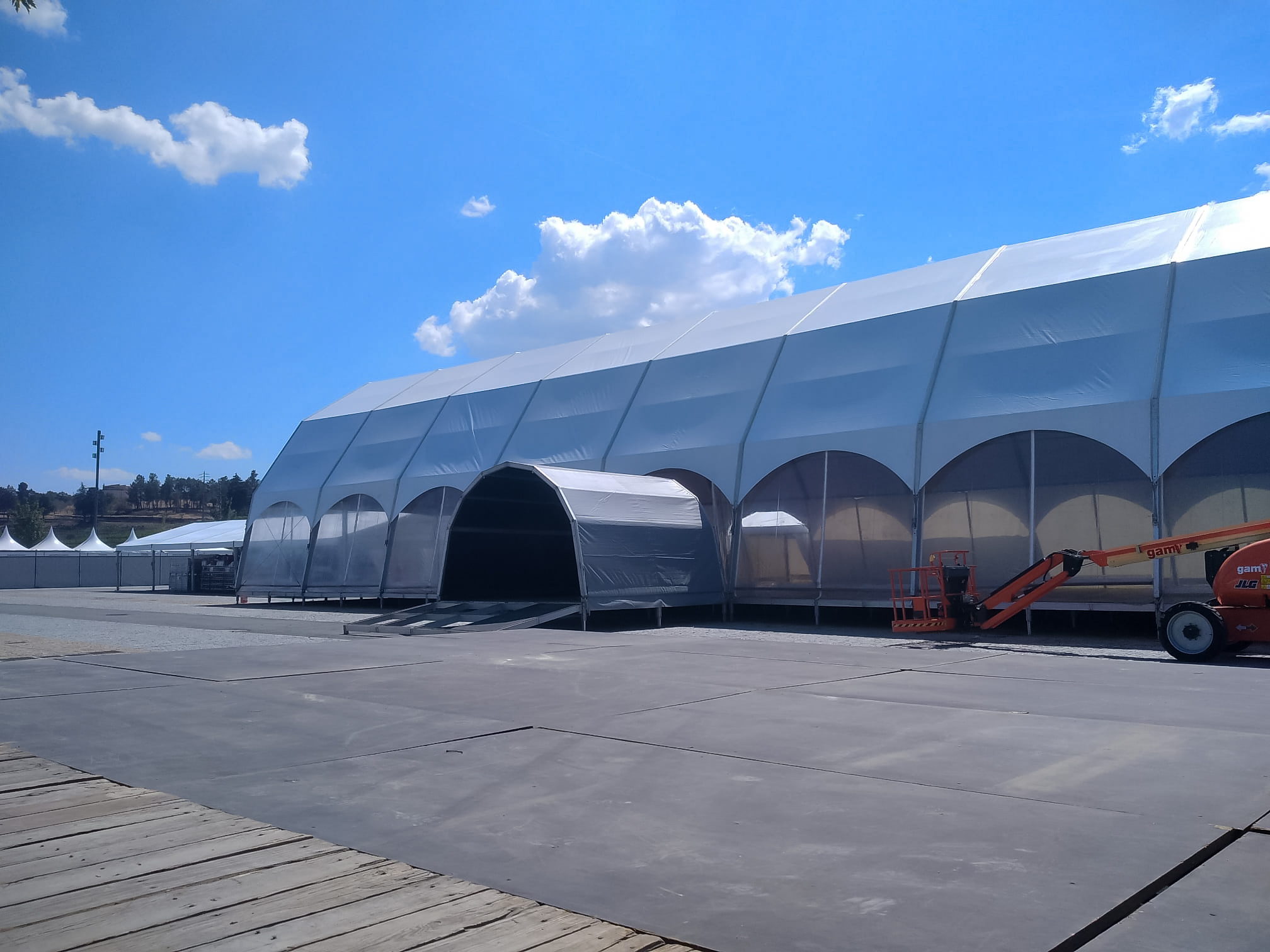 Choosing a tent as a temporary structure
Renting a tent is always a good option, especially when you're looking for space for your event, or other kind of need, such as storage, extra space for other activities of your company, etc.
Are you looking for extra space for your company? Will you host an event? If you are in this kind of situation, don't worry, we'll help you find a solution that is valuable for you. In this article you'll find some thoughts about the benefits of renting a temporary tent structure for any kind of application.
Among other benefits of renting a tent structure, we highlight the following ones:
Flexibility
Temporary tent structures can be set up and taken down quickly and easily, making them a great option for events that need to be held in different locations or at different times. With an experienced team, all the structures are assembled in a fast way.
Cost-effective
This kind of solution is a cost-effective option for any kind of need, as it doesn't require the investment of a permanent structure.
Customizable
Tents can be customized to suit the specific needs of an event or application, such as size, shape, and design. In our sector, there are many tent models you can choose. Whether you prefer a multistandard tent or an igloo shaped tent, you can select the size of it, according to your needs.
With the help of our design professionals, you can accommodate your guests in distinguished ways, sectionize the tent for specific applications, etc.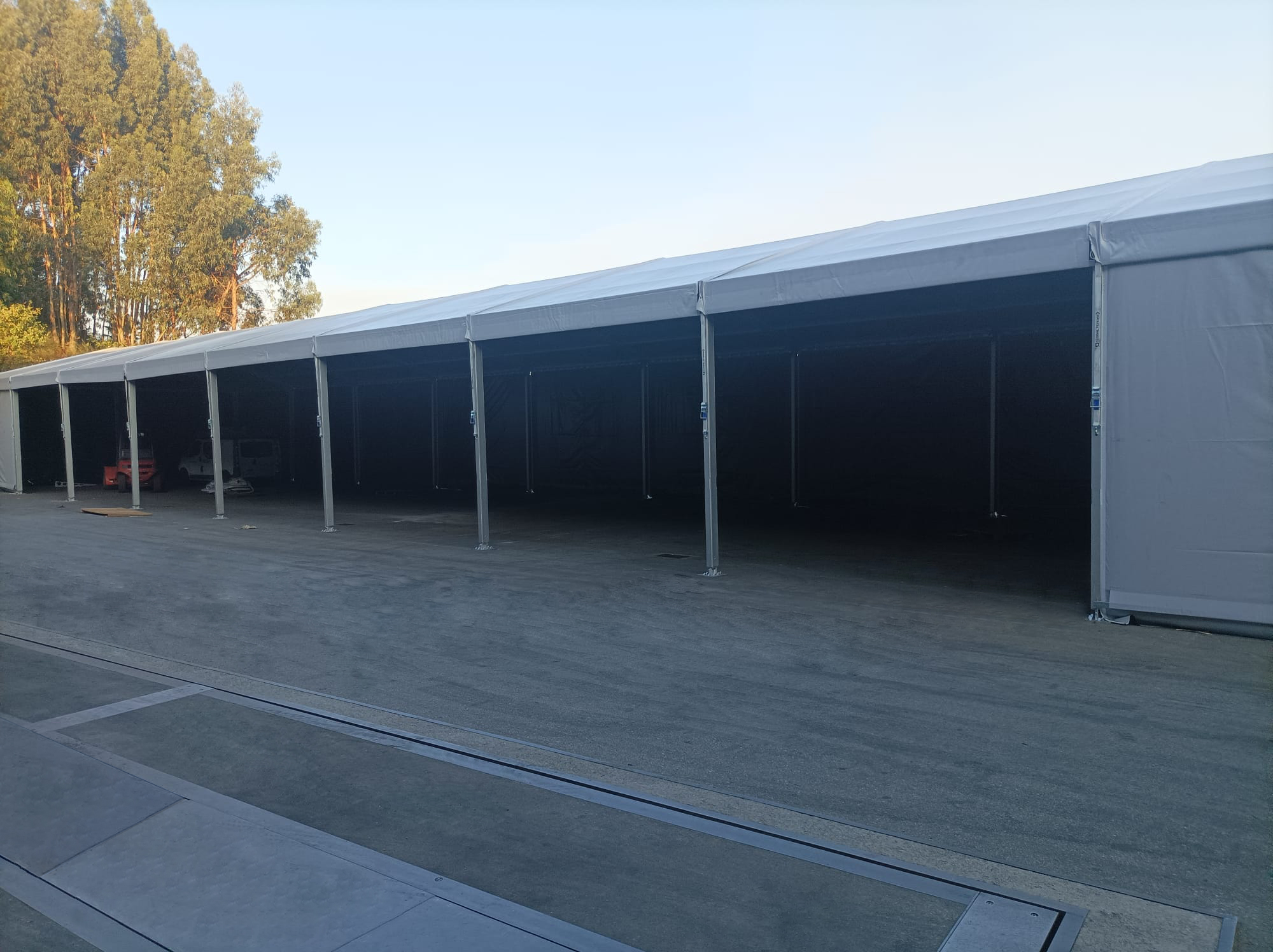 Increased capacity
This kind of temporary structures can be used to increase capacity for events, and it's also a great option for companies who need extra space for storage, for example. As we said before, you can choose the size of your tent, and it can be large as much as you want.
Durability
Our high-quality and durable materials can withstand the elements and regular use, making them a good long-term investment. The quality of the top and sidewalls canvas is an important feature for the durability of the tent, as well as the aluminium of the structures.
Sustainability
As a rental tent company, we assure you that the process of renting a tent is sustainable. Why?
First of all, because our tents are designed to be used multiple times. This reduces waste and conserves resources. Secondly, our tents are made with durable and high-quality materials that are designed to withstand multiple uses. This can reduce the overall amount of materials needed for tent production and reduce the environmental impact of tent manufacturing.
Branding
When renting a tent, you can customize everything, including branding and graphics to promote a business or event, making it a great marketing tool.
Overall, temporary tent structures offer a cost-effective, versatile and customizable solution for events, parties and other activities, they are an excellent way to create a unique and memorable experience.
Are you looking for this kind of solutions? Talk with our experienced team and experience all the benefits we've been talking!